Robert Hickman
DMMDI
Long Island University Humanities Gallery
April 3 - 28, 2013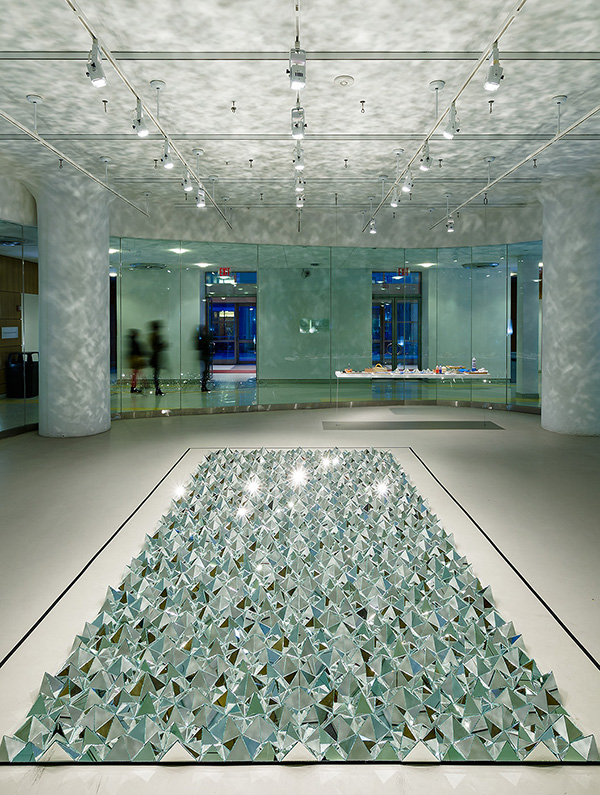 Robert Hickman featured 4 panels from his new sculpture DMMDI at Long Island University Humanities Gallery in downtown Brooklyn. This was Hickman's first solo exhibition in 15 years. The three dimensional mirror mosaic is the largest non-commissioned work the artist has ever created. Although the panels are intended for the wall, Hickman showed them flat on the floor, ringed by the gallery's glass walls.

Robert Hickman's new sculpture was created from twenty 4'x8' mirror sheets that he removed from a friend's premises and put to use. The mirror was carted across the East River to Hickman's studio, where it was meticulously cut into thousands of triangles to form interlocking forms. The painstaking arrangement creates a dizzying kaleidoscopic system that defies analysis.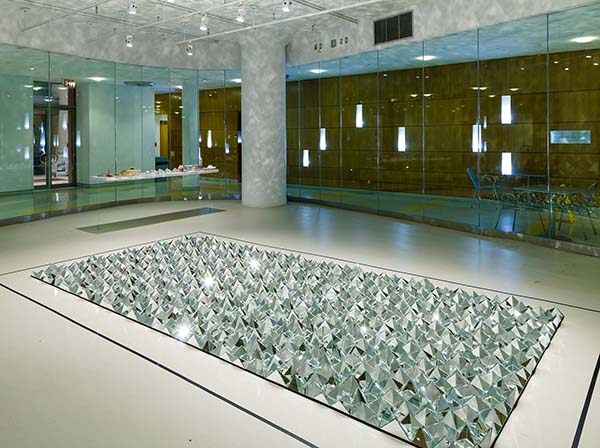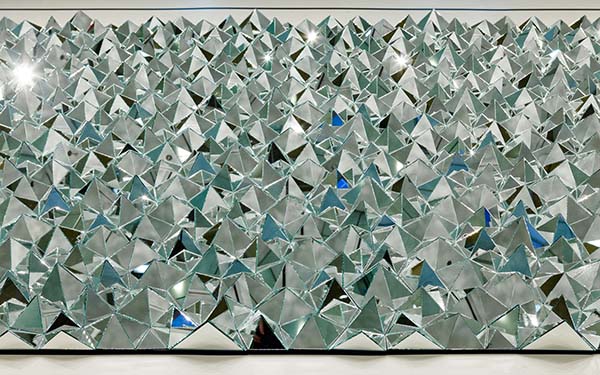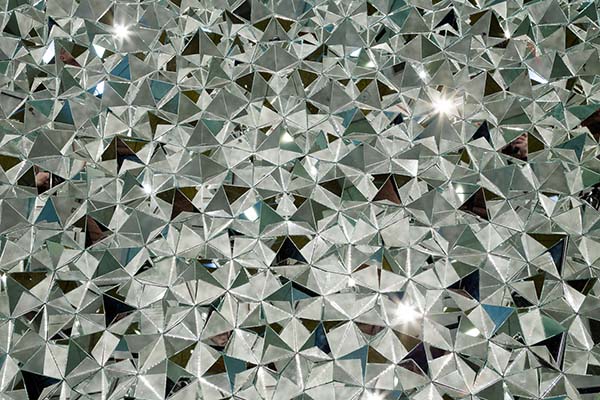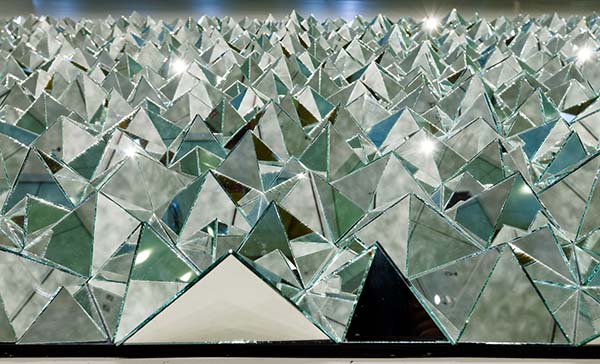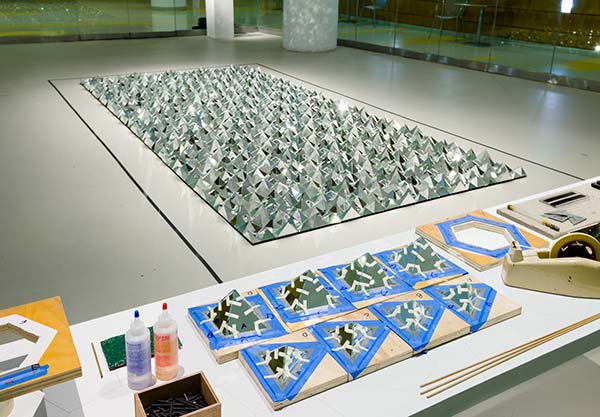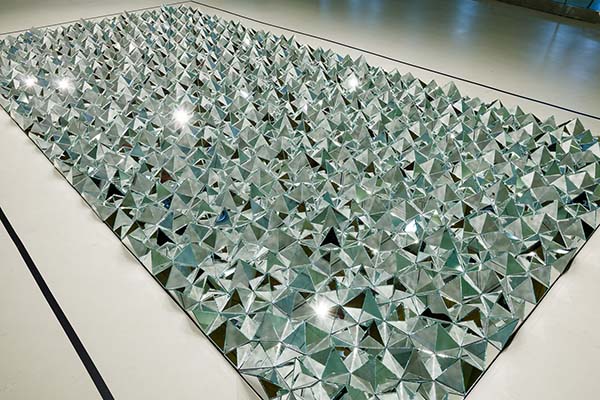 photo credit ©2013 Etienne Frossard All rights reserved